Shades Of Grey
---
Shades Of Grey.poll
no active poll
•
show polls
---
Shades Of Grey.pic of the moment
---
Shades Of Grey.language switch
---
Shades Of Grey.random user
---
Shades Of Grey.articles
---
Shades Of Grey.downloads
---
Shades Of Grey.topics
Happy new year
Last post: painful
Board: sog.public
13.01.2018 - 22:23

Overwatch 'cheat-maker' told to pay $8.6m to Blizzard
Last post: loki
Board: sog.public
04.04.2017 - 19:00

Holland Trump
Last post: Ninjaman
Board: sog.public
26.01.2017 - 18:11

THQ Nordic buys all Novalogic IP rights.
Last post: loki
Board: sog.game news
06.11.2016 - 18:40
---
Shades Of Grey.servers
---
Shades Of Grey.sponsors
Sponsor
Shades of Grey
---
Shades Of Grey.partners
Shades of Grey
Shades Of Grey.scrolltext
---
Shades Of Grey.advertisement
no banners
---
Shades Of Grey.content
News
---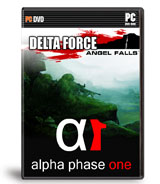 Well, it's in the Nova store priced at $3, but if you click on it it says "Invitation Only".

Goodness knows what it actually is, but at least it keeps the Angel Falls trademark with Nova.

Fingers crossed.........
Links

: n/a
written by Ninjaman - 15.10.2011 - 00:25
You have to login!
•
register now!
•
login
Shades Of Grey.login
---
Shades Of Grey.hotest news
no top news
---
Shades Of Grey.latest news
---
Shades Of Grey.squads
---
Shades Of Grey.matches
---
Shades Of Grey.demos
---
Shades Of Grey.upcoming events
---
Shades Of Grey.shoutbox
---
Shades Of Grey.newsletter
---
Shades Of Grey.statistics
32 Visitors (Today)
1298 Visitors (Yesterday)
33330 Visitors (Month)
1757918 Total visits
147 Registered users
0 Users online
22 Guests online
• Show statistics